WordPress Web Design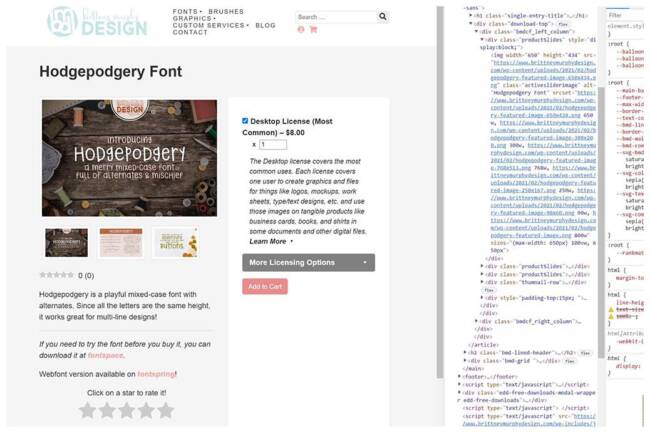 WordPress Web Design
Your online presence establishes introductions, communications, company information, sales, and even follow-up. All these need to come with a great user experience, while at the same time look visually appealing and gel with your company values and goals. Once all these things are set, it needs to be easy for search engines to find and direct potential leads to it. Your page needs to be so many things, and for a small business, this can be overwhelming. Our WordPress Web Design will help you unpack and design a place you are happy to invite your customers too. We specialize in websites where you can post, update, add products, and much more, all on your own. If you need help along the way, we are always here to guide and help make the changes you need.
Why WordPress?
WordPress is a content management system (or CMS) and a platform that runs over 40% of all web sites. The biggest benefit is that it is easily customizable. There is a large assortment of plugins and add-ons you can use to your site to help grow, track data, communicate with customers, integrate with other services, and more are being added every day. The WordPress Staff work at keeping sites secure, fast, and expandable.
Another nice thing about WordPress is that the content you develop can have a facelift without having to rebuild the entire database of blogs, images, products, or other creations you are sharing on your site. Customized themes for holidays or sales can be developed ahead of time and turned on and off at almost a moment's notice.
How we can help with Small Business WordPress Web Design
Custom Site Design:
The look of your site needs to fit your brand, color scheme, and attitude of your business. After meeting with you and learning about your vision, we work to give your site the look and functionality it needs to succeed.
Host Selection and Setup:
A host is a digital space where your site is stored. Our model is to let you pick and be in control of your own hosting plan. If you are not sure where to start, we can help guide your decision to hosts that are fast, cost-effective, and reliable.
eCommerce Functionality:
If you're looking to sell physical or digital products online, we can help set up your automated store. We have been a long-time user of Easy Digital Downloads, a great tool to help you run your store, track data, manage payments, and much more. We can help you accept payments right on your site from processors like PayPal, Stripe, and others.
Analytics Set Up:
Knowing how customers are coming, going, and using your website is important for maximizing traffic. We can help you set up and learn to read the information that is gathered in real-time.
Search Engine Optimization:
Having potential readers or customers find your site can be difficult. Ranking higher on Google is getting harder and harder. We can help you set up the basics so that your content has the best chance to get found by Google, Bing, and other search engines. This not only involves on-page SEO, but helping your site be as fast and technically sound as possible.
Optimizing pages for search engines to find and rank your page higher is essential in a modern website. We can add optimization to an existing site or start you off running on a new one. We are big fans of RankMath for its ease of use, expandable options, and the powerful solutions it has to make navigating optimization easier and save you time. We try to make our websites structurally sound and then help you get started with RankMath to allow you to edit and adjust meta keys without any coding.
Responsiveness/ Mobile Ready:
A growing number of page views come from a mobile device. Having your page looks great on any size of the device is important to keep customers coming back over and over.
Social Media Integration:
Having individuals share your articles or products can be a huge boost for a website. Our goal is to make it seamless for visitors that are already excited about your content to share them quickly.
Need help on an existing site?
If you already have a WordPress site and are looking to make some changes or improvements, we would love to move your site to the next step.
If you are interested in talking to us more about your website, feel free to fill out our website questionnaire and we will get back to you as soon as possible.
Examples of Our Work