Appleberry Font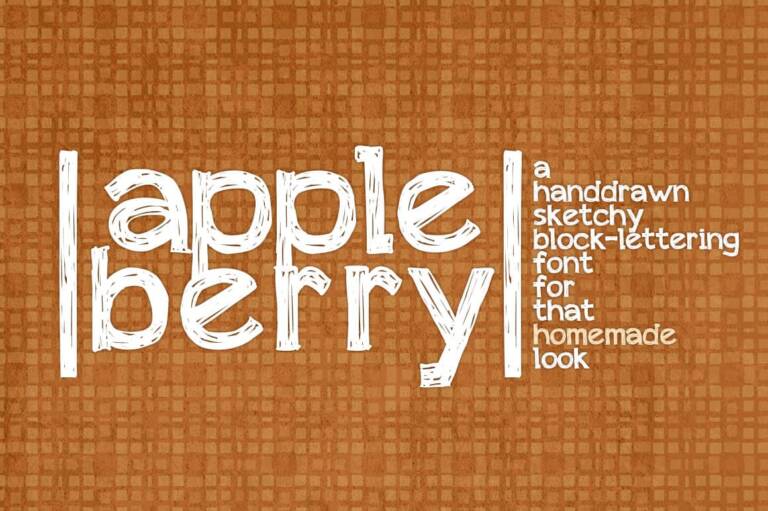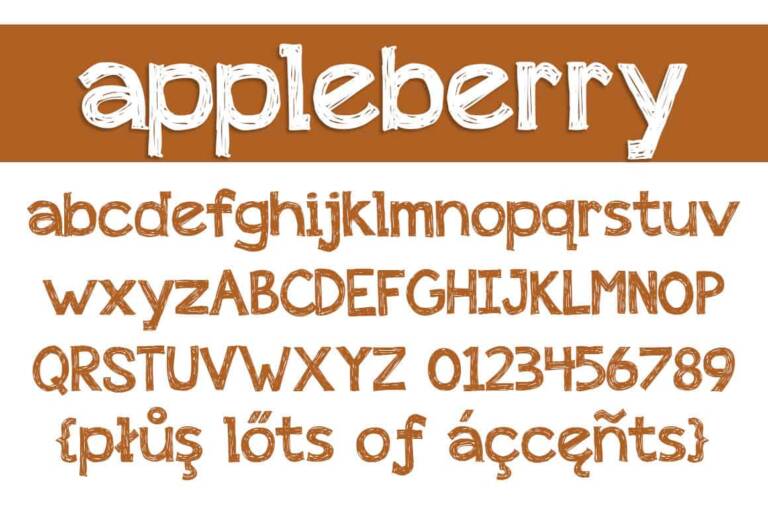 About The Appleberry Font
The Appleberry font is a hand drawn sketchy font created in 2011 by Brittney Murphy Design. Appleberry features block-lettering and 447 characters and supports most Latin-based languages. With over 1 million downloads worldwide, it has become popular with many armature designers on their Facebook and Instagram posts.
Included in Download
Your purchase includes the full versions of
Appleberry (TTF and OTF Versions)
Copy of your License Agreement
An Invoice for your purchase
What Can you Create?
The Appleberry font is great for adding a lighthearted feeling to your graphic design products. Being bold and blocky, appleberry is easily legible from a distance and at a quick glance. We find it great for use on projects that you would like to give a homemade or farmhouse look to.
Would you like to show us how you used Appleberry? Let us know and we can share your project on social media.