Skydancer Font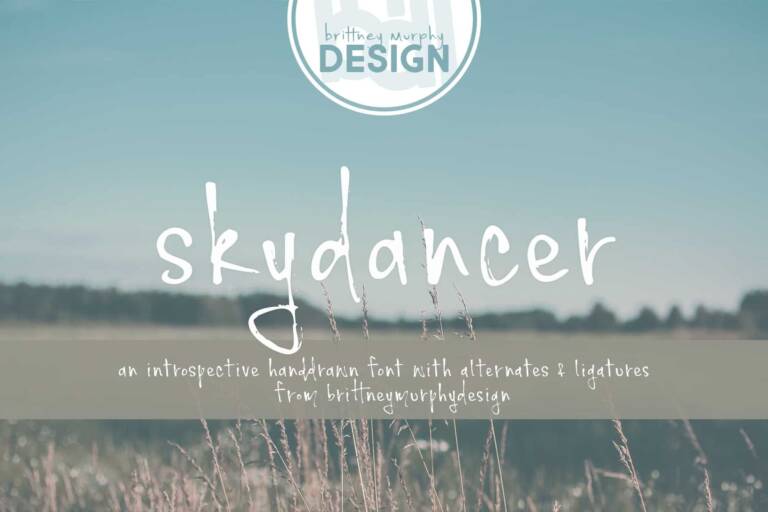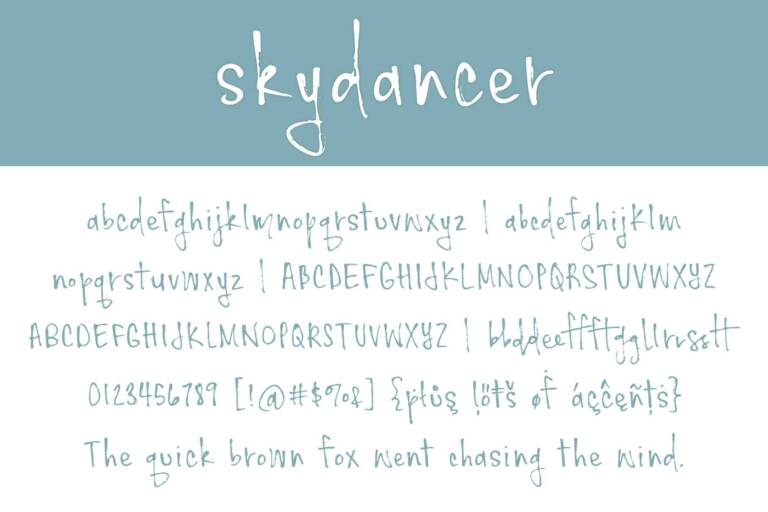 The Skydancer font is an introspective handwritten font with alternates and ligatures. It was designed with a dry marker to give it extra hand-drawn detail and lots of character. Includes alternates for a-z and A-Z, plus 10 ligatures (bb, dd, ee, ff, ft, gg, ll, rr, ss, tt). The font has 500+ characters, including extended latin, and basic Greek and Cyrillic.
---
If you need to try the font before you buy it, you can download it at fontspace.
Webfont version available on fontspring!