Awesome Possum Font Family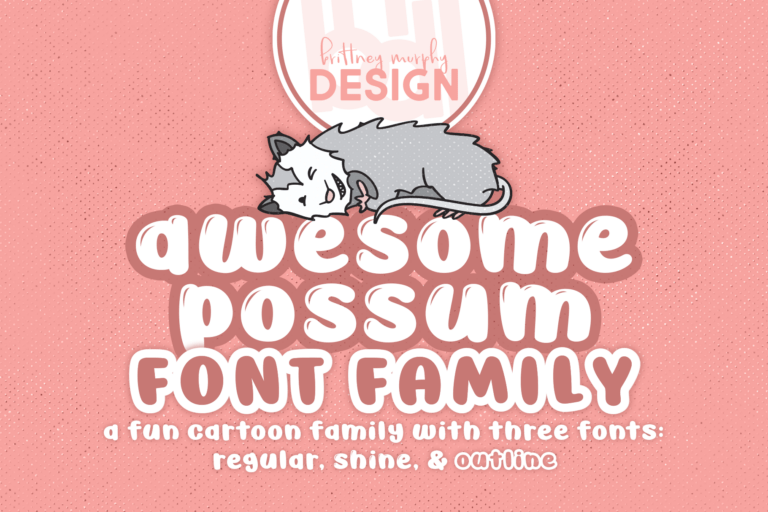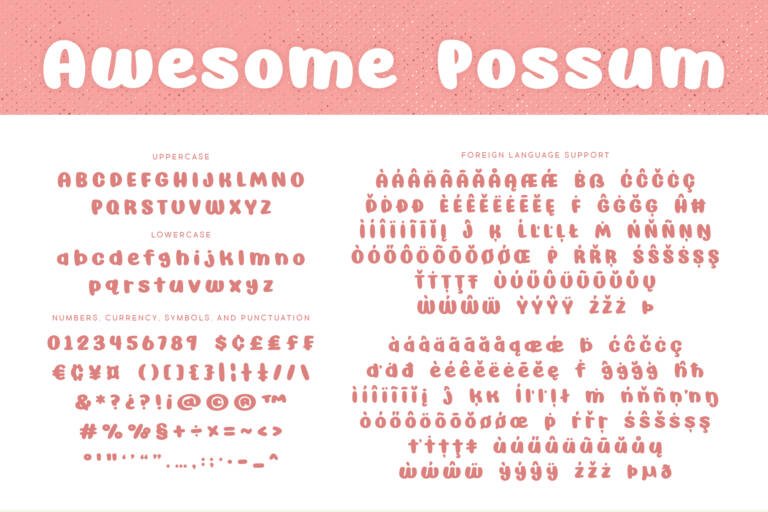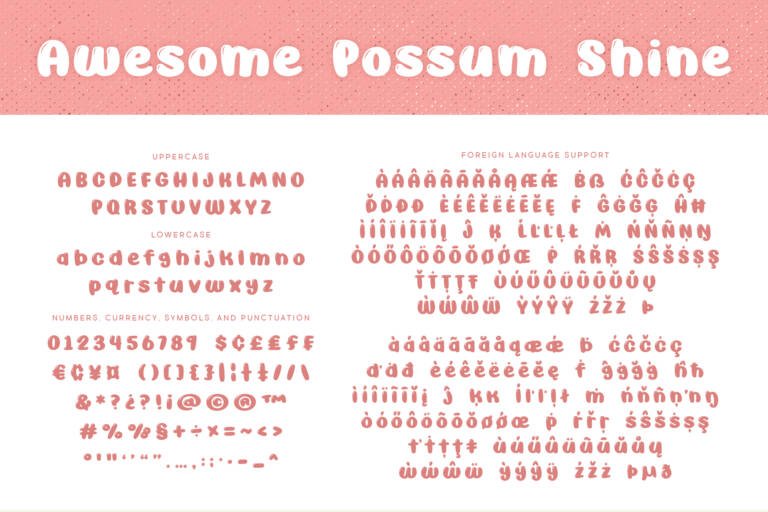 About The Awesome Possum Font Family
The Awesome Possum Font Family is a fun cartoon set of fonts created in 2021 by Brittney Murphy Design! Awesome Possum fills a hole in our catalog of a thick playful sans. Brittney wanted to create something fun and versatile for a wide variety of projects.
Included in Download
Your purchase includes the full versions of:
Awesome Possum
Awesome Possum Shine
Awesome Possum Outline
Copy of your License Agreement
An Invoice for your purchase.
What Can you Create?
Awesome Possum has great versatility depending on the fonts it's paired with. As the focal text, it works great as a kids cartoon style font for all kinds of packaging or logos. When used as a byline it can give your focal text some personality without being too over the top. Because of its thickness, it easily draws attention to it and remains legible even at a quick glance.
Also Available
You can buy each version individually here:
Awesome Possum
Awesome Possum Shine
Awesome Possum Outline