Haunted Woods Font Family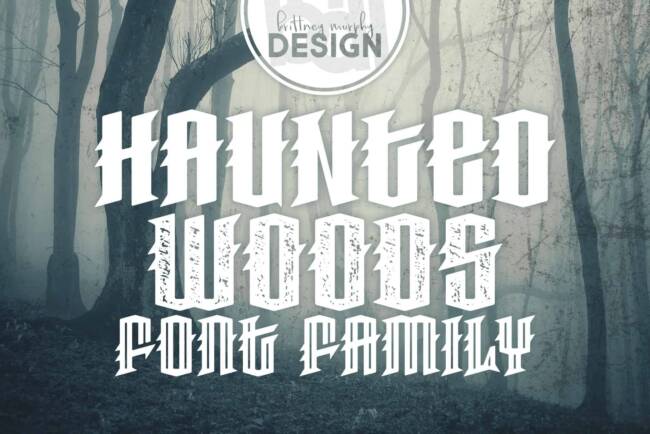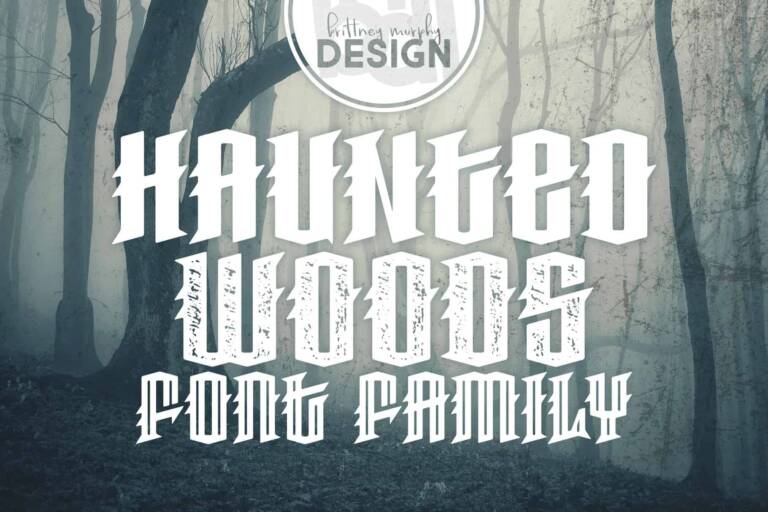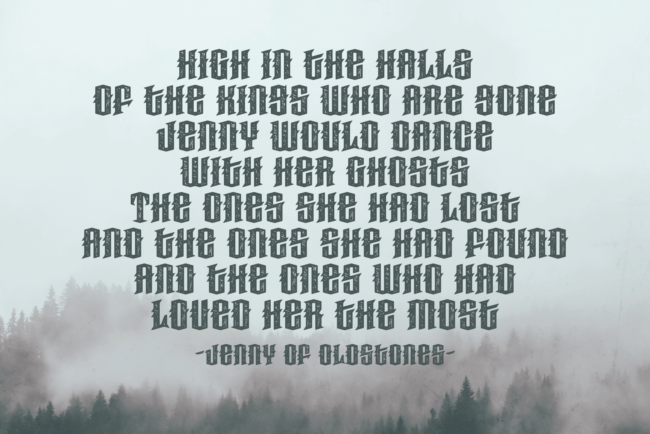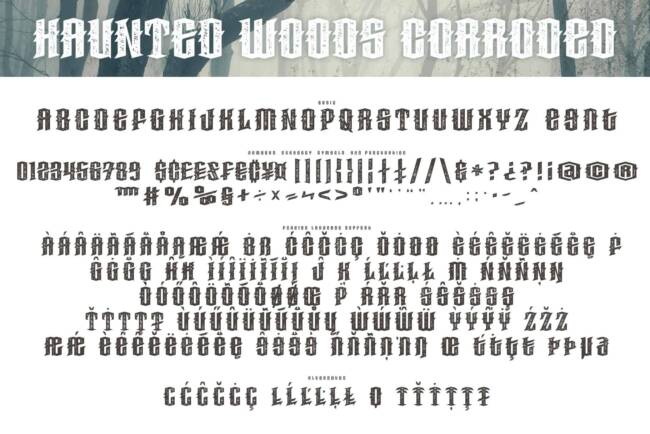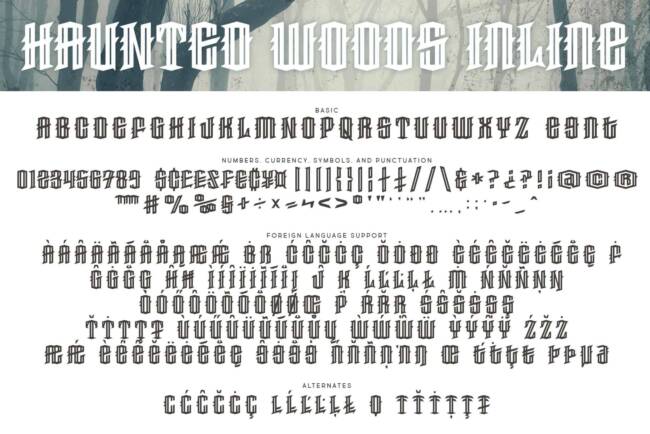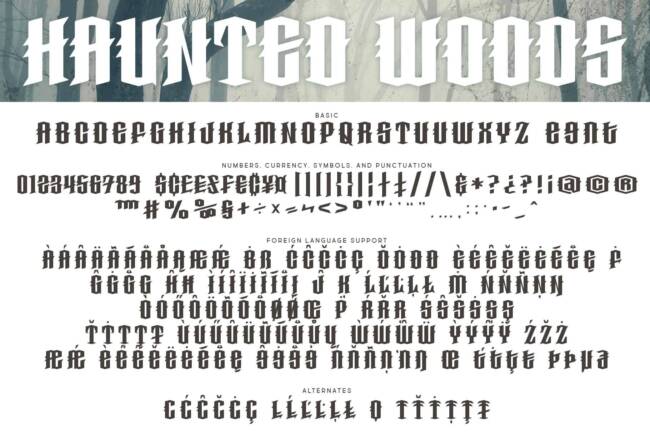 The Haunted Woods Font Family is a spiked Gothic font from Brittney Murphy Design. Containing 391 mixed-case characters, Haunted Woods has multi language support for most Latin based languages.
Font Family includes three versions: Regular, Inline, and Corroded.
If you want to try the font before you buy it, you can download it from
makerstype.com
.