Leaf Letters Font Family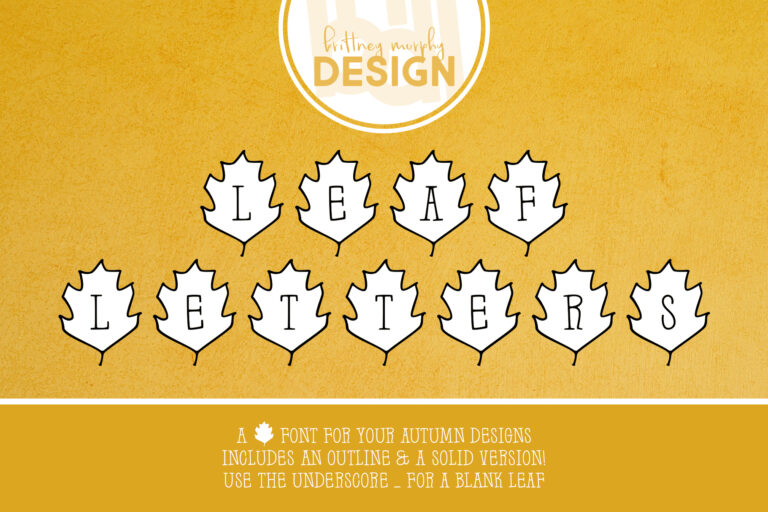 The Leaf Letters font is a cute typeface made up of leaves! Great for fall classroom decor or autumn designs.
Fun fact, the leaf is a mashup of a maple and an oak. I drew an oak leaf initially, but it was too skinny to contain the letters, so I modified it to be wider and slightly more like a maple leaf. Let's just call it an 'oakle'!
This font family includes two versions, a solid and an outline! The solid version is easier to read but the outline version is great if you want to print it on different colored paper and cut the letters out. 🙂