Spring Drops Font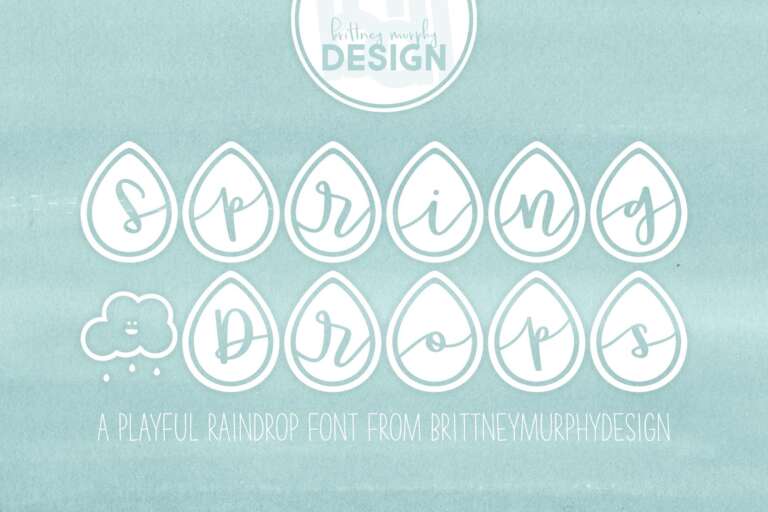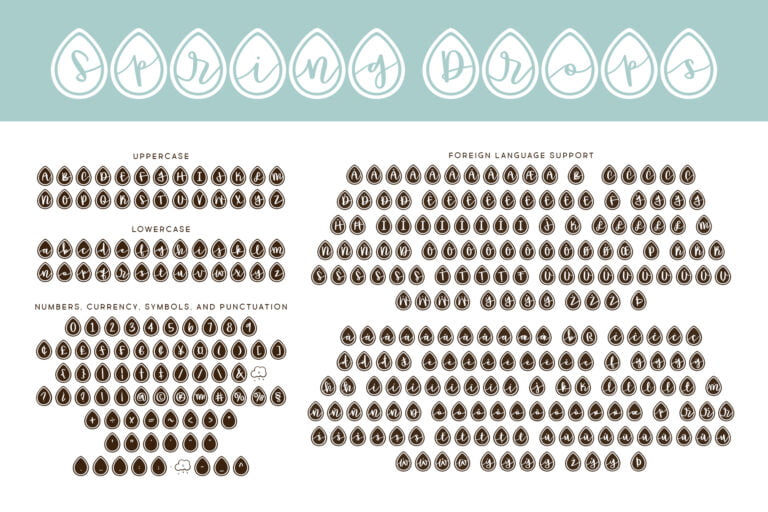 About The Spring Drops Font
The Spring Drops font features cursive letters encased in outlined rain-drop shapes. Perfect for cute springtime decorations!
Use the asterisk * for the cloud character!
Included in Download
Your purchase includes the full versions of:
Spring Drops
Copy of your License Agreement
An Invoice for your purchase.

What Can you Create?
If you are looking for a quick and easy way to give a design a spring shower feeling, that is exactly what this font is designed for.
Also Available
Looking for just letters? Check out Brandybuck.