Alphabetized Cassette Tapes Font Family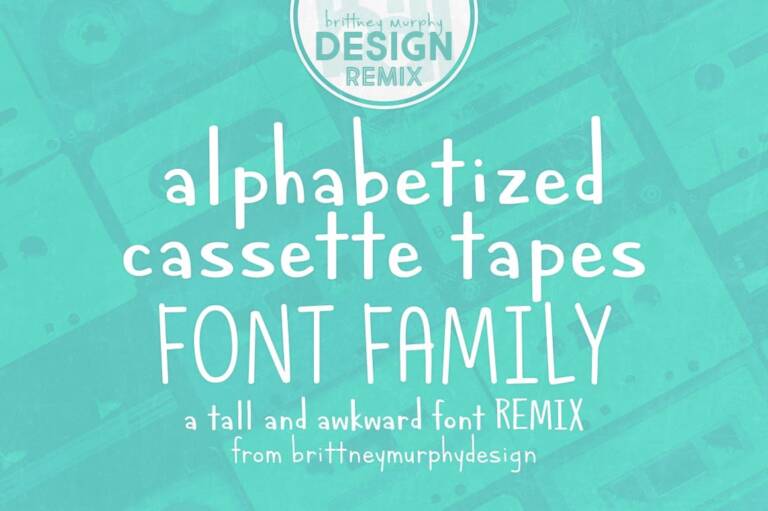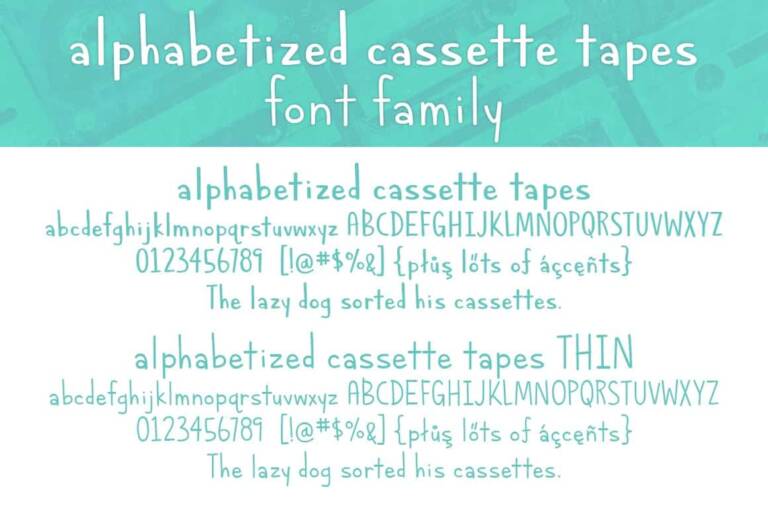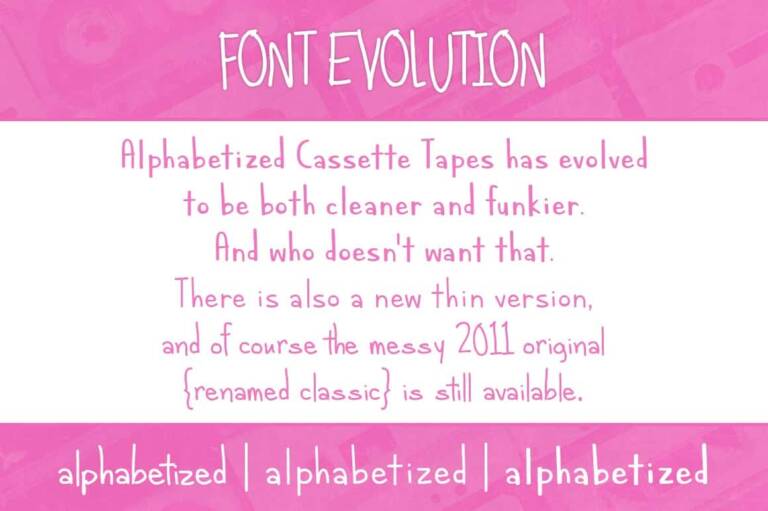 The Alphabetized Cassette Tapes font is a tall & awkward font family remix! It has 357 characters, including lots of accented letters.
The original font, a messy handwriting, was created in 2011. It has now been renamed the 'classic' version and is included in this download. 🙂

---
If you need to try the font before you buy it, you can download it here at MakersType.
Webfont version available on fontspring!