Market Fresh Font Family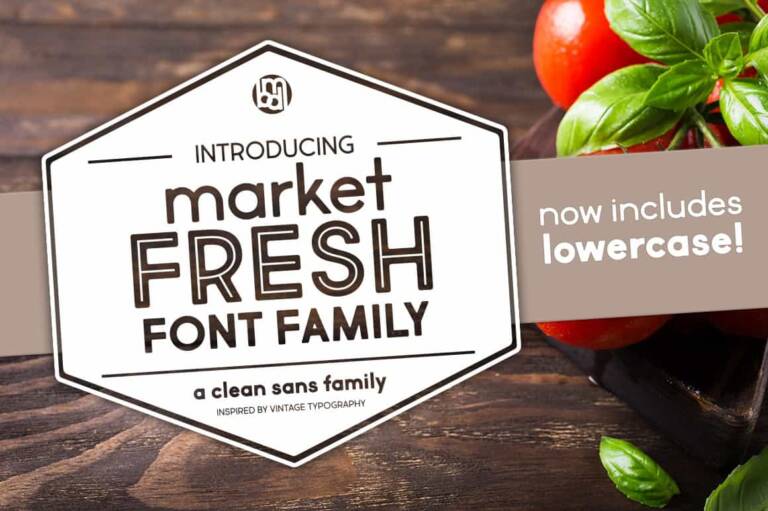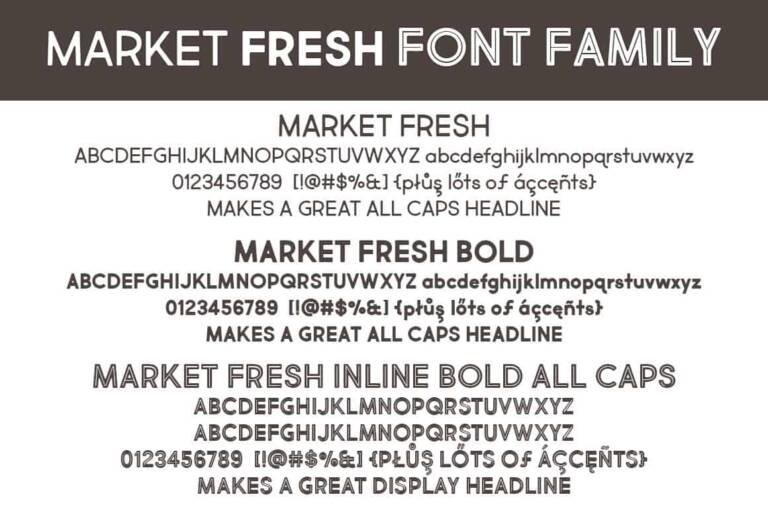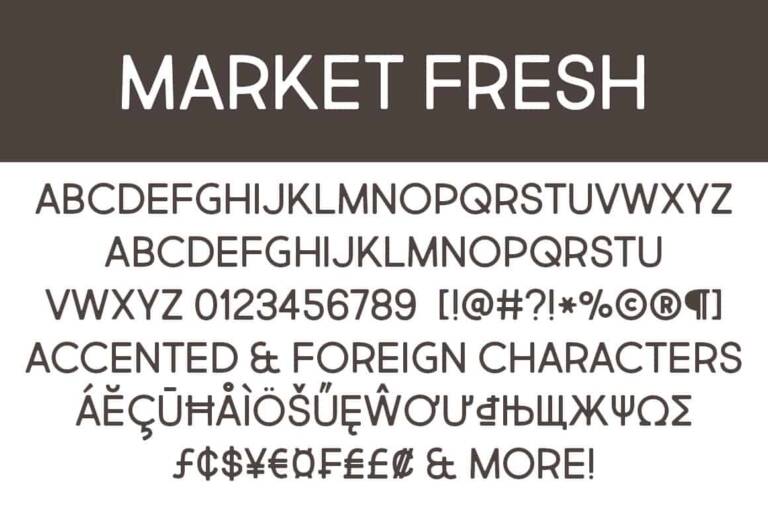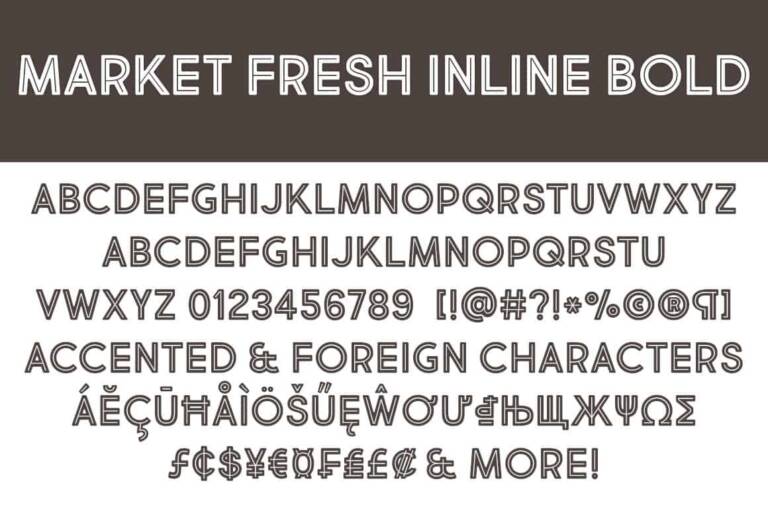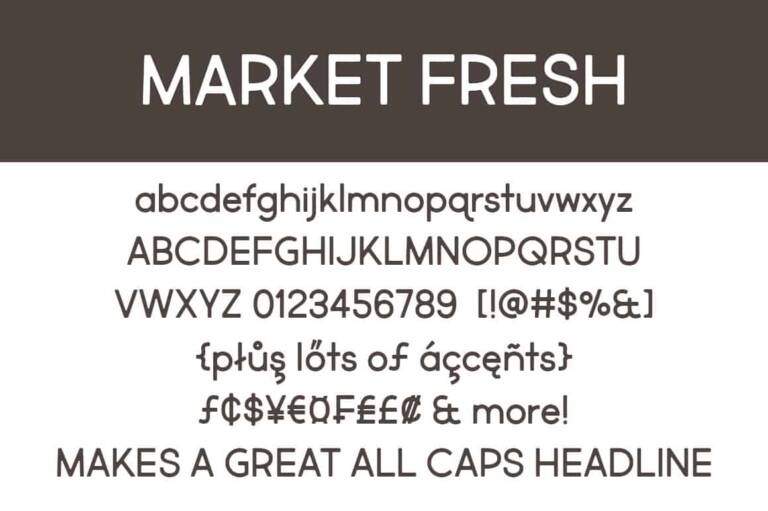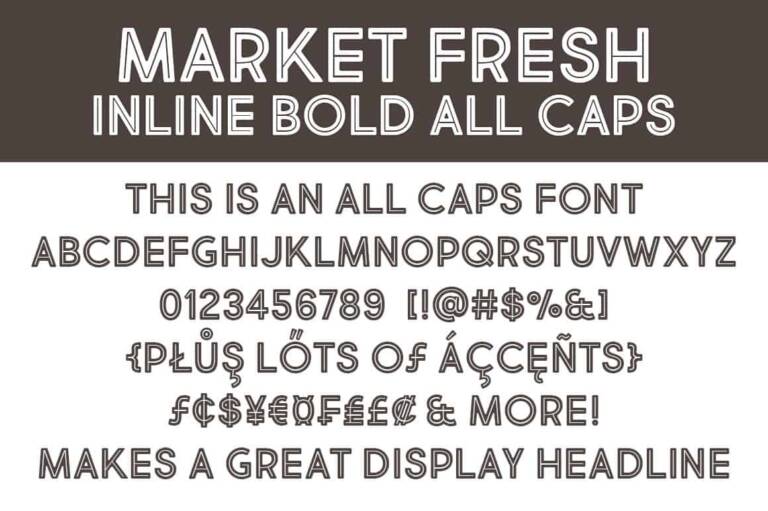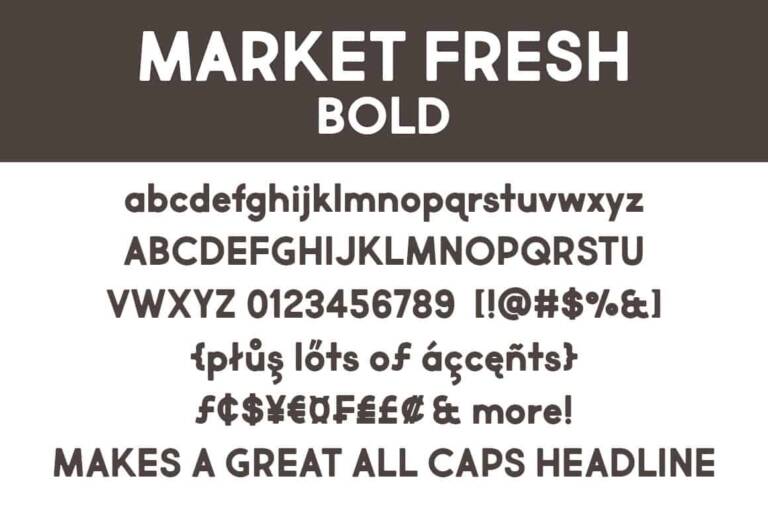 About The Market Fresh Font
The Market Fresh Font Family is a set of open, clean sans inspired by old-style retro headlines. Includes over 500+ characters including Latin, Greek, Cyrillic & more. Originally designed in 2016 as all-caps fonts, The Market Fresh font has been updated and now includes a standard version with lowercase, in addition to the original all-caps versions. The idea behind its creation was to offer a very clean sans font, while still having bits of character here and there.
Included
Market Fresh
Market Fresh Bold
Market Fresh Bold Italic
Market Fresh Italic
Market Fresh Inline Bold
Market Fresh Inline Bold Italic
Market Fresh Outline
Market Fresh Outline Italic
As well as All Caps Versions of each
Each font comes in TTF and OTF file versions
What Can you Create?
The Market Fresh Font is perfect for your logos, bylines, and other graphic design projects. We find it pairs well with so many fonts giving it great versatility.
We Use Market Fresh often on our Pairing Guides you can find on MakersType, Facebook, Instagram, and Pinterest. We call it our favorite "Blue Jeans" font because it works so well with many different fonts.
Also Available
Don't need the whole family? Check out the individual versions here:
Market Fresh
Market Fresh Bold
Market Fresh Inline Bold