A Sensible Armadillo Font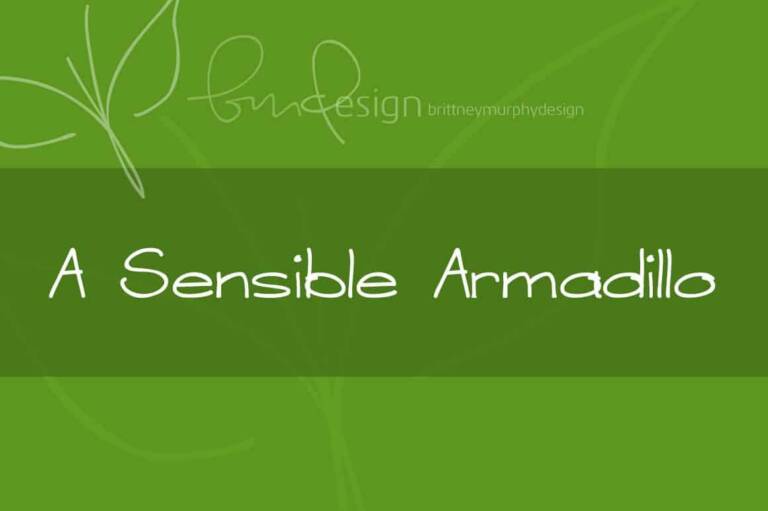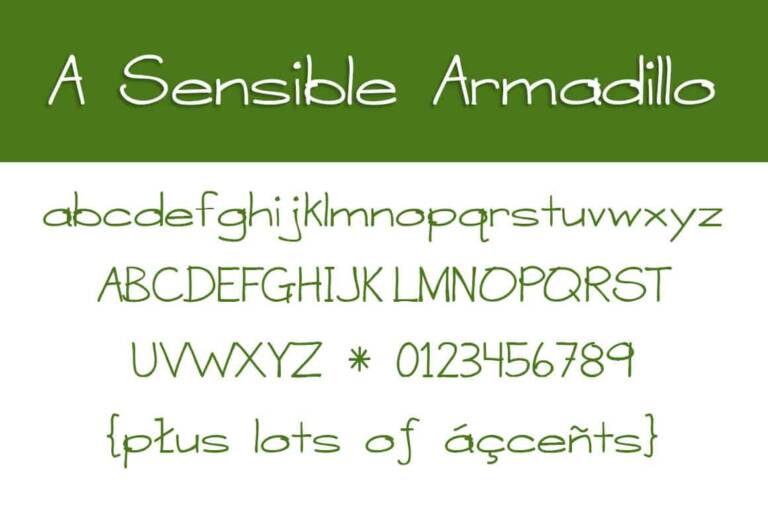 A Sensible Armadillo is a handwritten font that was created in 2010 by Brittney Murphy Design and is part of our BMD classic series. Featuring 229 glyphs, A Sensible Armadillo has a clean handwritten feel that is great for an everyday feeling in your graphic design projects and has support for most latin based languages.
This font was one of Brittney's first creations using Font Lab's software and was great for both learning about their software and experimenting with letter design.

If you need to try the font before you buy it, you can download it at fontspace.