Meatloaf Font Family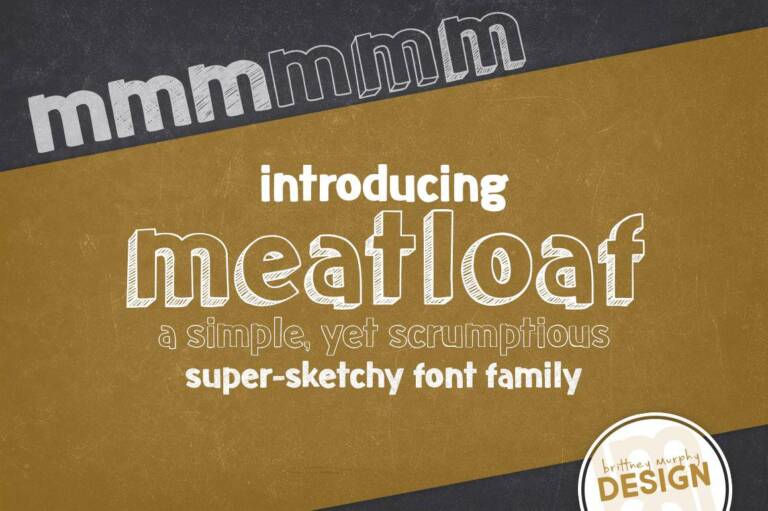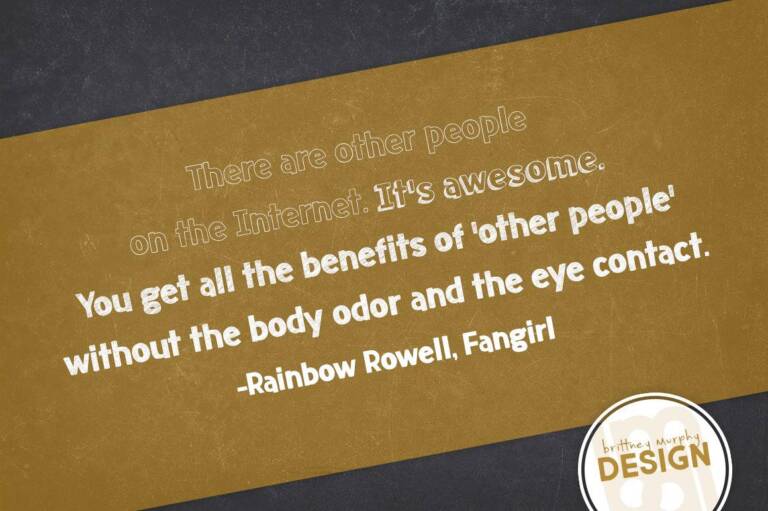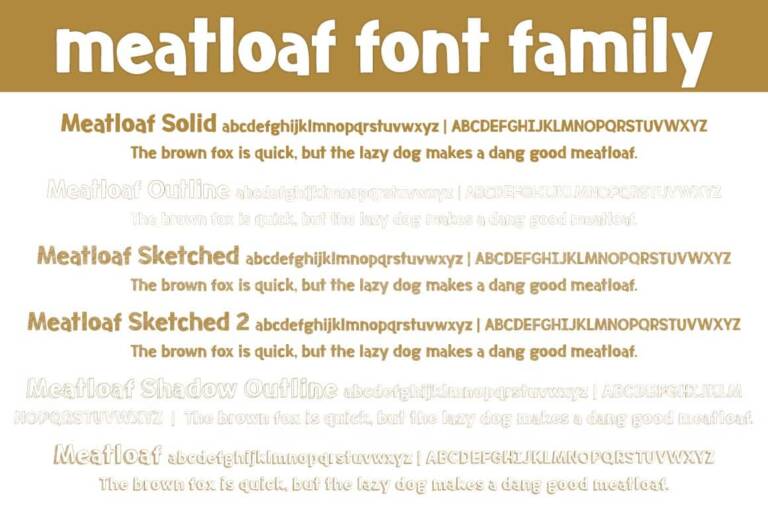 About The Meatloaf Font Family
The Meatloaf Font Family is a simple and playful yet still scrumptious font family. Includes six weights! Contains 363 characters, including an extended Latin character set.
Included in Download
Your purchase includes the full versions of
Meatloaf
Meatloaf Outline
Meatloaf Shadow Outline
Meatloaf Solid
Meatloaf Sketched
Meatloaf Sketched 2
An Invoice for your purchase.
What Can you Create?
Meatloaf gives you a variety of playful fonts that will give you options to use for your next project. I love how the display image is able to show how this single font can be paired with itself for a congruent look while not being repetitive.
Also Available
You can buy each version individually here:
Meatloaf
Meatloaf Outline
Meatloaf Shadow Outline
Meatloaf Solid
Meatloaf Sketched
Meatloaf Sketched 2